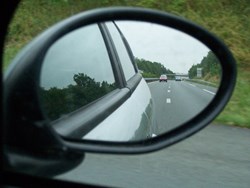 Ipswich, Suffolk (PRWEB UK) 29 July 2013
Becoming a seventeen-year-old is one of the great milestones in a British teenagers life as it provides them with the opportunity to legally get behind the wheel of a car on a public road. However, getting on the road is becoming more and more expensive as the cost of fuel rises along with the cost of driving lessons, and this is before the notoriously sky high cost of young drivers car insurance is added into the equation.
Whilst there is not much young drivers can do to bring down the price of fuel or the cost of lessons, they do have more control over cost of car insurance:


????Before buying a car, undertake some proper research. Buying a car with a small engine in a low insurance group can save a young driver a huge amount of money. Furthermore, cars with small engines tend to be more economical on fuel which is an added bonus.
????New drivers should not be afraid to shop around for car insurance. Using an online comparison site such as Tiger.co.uk will allow young drivers to compare car insurance from an number of insurance brands including many providers who specialise in car insurance for young drivers.
???? Telematics, sometimes known as "black box" or "pay-as-you-drive", insurance involves a small device being put into the drivers car to record their driving habits. This kind of policy is becoming more and more popular with younger, safe drivers simply because they tend to be cheaper than more traditional insurance policies. Smartphone app-based telematics solutions are also coming to the fore.
????Adding additional drivers, particularly older, more experienced ones, can have a positive impact on the cost of young drivers car insurance. However, having the more experienced driver as the main driver when they actually rarely use the car is known as fronting and is illegal.
Andrew Goulborn, Commercial Director of Tiger.co.uk commented, Unfortunately young drivers will always pay more for their car insurance than older drivers as they represent an increased risk. However, there are things they can do to try and reduce costs. We have published an extended guide on our site for shoppers who want even more advice on how to save money on young drivers car insurance policies. Things such as avoiding motoring convictions, keeping annual mileage low and obtaining a Pass Plus certificate can all help to keep costs down. We would always advise shopping around as well. Using an online aggregator such as Tiger.co.uk helps all drivers to compare prices from a wide range of insurers. Tiger.co.uk is particularly good for younger drivers as it features more telematics insurance products than any other comparison site.
About Tiger.co.uk:

Tiger.co.uk is a trading name of Call Connection Ltd. Tiger.co.uk is a UK based, independent car insurance comparison site, offering insurance quotes from over 150 motor insurance brands. Call Connection Ltd is authorised and regulated by the Financial Conduct Authority (number 308374).