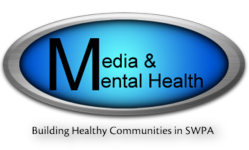 Pittsburgh, PA (PRWEB) November 08, 2012
The Entertainment Industries Council(EIC) is proud to announce the winners of the 2nd Annual SWPA Media & Mental Health Awards, for accurate journalism coverage of mental health issues within television, radio, print and online media in Southwestern Pennsylvania. These awards, presented at the Senator John Heinz History Center, featuring special keynote, U.S. Surgeon General Dr. Regina Benjamin, represent the recognition portion of the local demonstration project addressing the impact of accurate media to change attitudes and behaviors towards mental and behavioral health.
The Entertainment Industries Council is a valuable resource for creative professionals, from writers and directors to producers, researchers, actors, and other players in the creative community. Accurate portrayal of mental health issues by the media, radio, print and on-line is crucial to helping all of us understand the seriousness of mental health issues, PA State Senator Randy Vulakovich said in his address to the audience of more than 200 members of the media and community leaders.
In collaboration with the Staunton Farm Foundation, the Media & Mental Health initiative has trained hundreds of advocates, caregivers, law enforcement, clergy, media and community members; provided resources for and recognized journalists who are accurately communicating about mental health issues and paved the way for stigma and discrimination reduction while reinforcing community support, treatment and recovery, said Susan Brozek Scott, Pittsburgh Regional Director, Entertainment Industries Council.
U.S. Surgeon General Dr. Regina Benjamin served as the keynote speaker. Addressing the new National Strategy for Suicide Prevention and the importance for accurate dissemination of information to the public about these issues, namely, suicide prevention.
The latest research shows that suicide is preventable, suicidal behaviors are treatable, and the support of families, friends, and colleagues are critical protective factors. Suicide prevention needs to be addressed in the comprehensive, coordinated way outlined in the National Suicide Prevention Strategy, said Surgeon General Regina M. Benjamin, who led the federal effort on drafting the new strategy.
The inaugural Champion for Change award was also presented tonight to, Ray Carter, Vice President and General Manager of WPXI.
Ray Carter has demonstrated a commitment to accuracy and providing information to empower vast audiences to take control of their health and support one another, qualities above and beyond the call of duty. His leadership is an inspiration to journalists, news directors and management everywhere to consider the power of mass media and utilize that responsibility in a way that positively impacts the community, said Brian Dyak, President and CEO, Entertainment Industries Council.
The Staunton Farm Foundations has worked for decades to raise the public consciousness around behavioral and mental health issues. We are honored to partner with EIC to bring this message to the community and value the resources they provide to support accurate and impactful reporting, commented Joni Schwager, Executive Director Staunton Farm Foundation.
Newspaper Story:

Overcoming Depression in Old Age: Pitt Program Helps Elderly Fight Malady Often Brought on by Grief, Pain and Disability

Pittsburgh Post-Gazette writer Gary Rotstein discusses how studies conducted at the University of Pittsburghs Center for Late Life Depression Prevention and Treatment Research declare that the prevention of depression, as well as treatment regarding elderly patients, can lead to findings that will have widespread benefit nationally.
Derailed by Dementia

Luis Fabregas, Chris Tognieri, and JC Schisler of Pittsburgh Tribune-Review share stories of patients and their struggle to cope with Alzheimers. They also discuss findings tests conducted at UPMC which state that while tests can identify dementia early, and certain mixtures of medications can be taken in order to delay the progression of the disease, there is still no cure.
Television Community Affairs Program:

Experience: Beyond Baby Blues

Alicia Schisler, Senior Producer & Writer of WQED Multimedia discusses how new studies show that as many as one out of seven moms suffer from postpartum depression with symptoms ranging from loss of appetite to difficulty bonding with their babies. WQED explores the risk factors, causes, symptoms and treatment options for postpartum depression and related disorders with local doctors. Schisler also shares stories of two moms and their almost year long battle with postpartum symptoms, and how a group called Baby Steps is guiding mothers in supporting each other and in recovery.
Television News Segment:

DA Questions Why Western Psych Shooter Wasn't Committed

Marci Cipriani from WTAE shares the horrifying story of a shooting at a Pittsburgh hospital. Suspected gunman John Shick, allegedly having a volatile and drug ridden past, was reportedly admitted to WPIC for an eight month stay with a history of mental illness. Feeling as though he was misdiagnosed, this report suggests Schicks grudge against the hospital resulted in the shooting rampage.
Internet News Story:

Southwestern Penn. Mental Health Services Dangerously Difficult to Access

Lucinda Wiebe of Examiner.com discusses concerns about the need for improved and better known services for people with mental health diagnoses in the Pittsburgh region, in light of the WPIC shooting.
Internet Blog Post:

Holding Pittsburgh Close and Mental Health Closer

Jenna Hatfield uses her blog Stop, Drop and Blog to create an open discussion about the WPIC shooting. Hatfield briefly provides the storys background information prompting a myriad of comments responding to the incident.
Internet Video Story:

Staunton Farm Foundation and Matilda Staunton Craig's Vision for Behavioral Health Care in the Community

Robert F. Fisher, Joyce Conley, Carlotta Morgan of HeritageValley.org discuss Matilda S. Staunton and credit her for taking her dream and making it reality by banding together and maintaining the Heritage Valley Staunton Clinic which specializes in the treatment of mental illness.
Radio:

Getting Mental Health Care to Veterans in Rural Areas

Erika Beras of WESA Radio discusses the ever-increasing number of veterans in need of behavioral health care services at Highlands Hospital. As Beras reports, often these individuals seeking help are brought to doctors attention after being admitted for car accidents or drug overdoses, which have recently been determined as suicide attempts resulting from lack of sleep due to reoccurring nightmares and post-deployment drug addictions.
Outstanding Achievement:

John Patterson, Executive Director of PCTV, receives the Outstanding Achievement Awards for his continued dedication to delivering informative programming to the community.
###
About Entertainment Industries Council

EIC, a non-profit organization, was founded in 1983 by leaders of the entertainment industry to bring the power and influence of the industry to bear on communication about health and social issues. The organization is considered to be the chief pioneer of entertainment outreach and one of the premiere success stories in the field of entertainment education. EIC provides information resources for entertainment creators through innovative and time-proven services and methods of "encouraging the art of making a difference" from within the entertainment industry. EIC produces the simulcast national television special PRISM Awards Showcase which addresses accurate portrayals of prevention, treatment and recovery fr