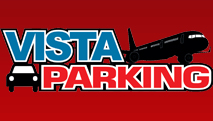 Newark, NJ (PRWEB) March 19, 2013
Vista Parking has been able to draw an entirely new customer base through their new website and Internet marketing campaign headed up by Route 72 Systems. Their online reservation service has made acquiring a discounted Newark Airport parking spot easier than ever. Since Vistas new website has been launched access to promo codes for exclusive discounted parking and earn rewards through Vistas new Frequent Parker Program are available. As the winter season comes to a close, Vista Parking and Route 72 Systems have teamed up once again to further enhance their online reservation system.
At the request of a number of customers, Vista Parking has now incorporated itemized billing into their online reservation systems. When customers use the Vista Parking website (http://vistaparking.com) to reserve a parking spot near Newark Airport, customers will now be able to see a more detailed bill that states exactly what they are paying for before they even park the car. Route 72 Systems knows this addition to the website is key to drawing in an online customer base and generating customer loyalty. Relationship Manager of Route 72 Systems, Chris Stacy, states: In any business it is important to listen to your customers. As requests for itemized billing became frequent, Vista wasted no time to ensure that their customers are satisfied.
As the busy summer season nears, Route 72 Systems will continue to organize and coordinate Vista Parkings marketing. Vista has also announced that Newark Airport parking coupons and promo codes are available right on the companys website and that online customers can still sign up for the Frequent Parker Program on the home page at no cost. Route 72 Systems looks forward to Vistas summer season. Jim Alamia states: The itemized billing is revolutionary to the Newark Airport Parking Arena. They have set themselves apart from other airport parking lots by rewarding their loyal customers and we have no doubt that vacationers will look to Vista for discounted airport parking.
Route 72 Systems is a full service internet marketing firm in New Jersey. Unlike other marketing companies with a scatter brain approach, Route 72 employs digital marketing in measurable manageable pieces. The company specializes in digital advertising and business sales leads solutions.