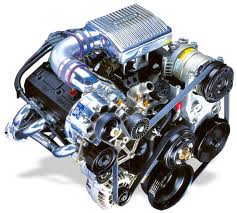 Bakersfield, California (PRWEB) October 06, 2012
Used Chevy Blazer vehicles are one type that still remains popular through dealerships and third party sales. The reliability of General Motors engines is one reason that this early SUV remains on the roadways of the U.S. and Canada. One engine retailer is now cutting the cost of shipping these engines online. The UsedEngines.co website is shipping used Chevy Blazer S10 engines for free from its warehouse. All eligible engines from Chevrolet are also shipped free as well as the Vortec 4300 series that fits into the Blazer S10. More information about the free shipping offer and in stock inventory can be found by following this link http://www.usedengines.co/chevrolet-engines/chevy-blazer-s10-engines.
General Motors, the parent company of Chevrolet, is currently the largest U.S. automaker. Reported sales growth annually even after the auto industry slowdown in 2009 can be attributed to the quality of vehicles that GM produces. The development of the S10 Blazer and pickup truck models were large leaps forward for General Motors in the early 1980s. Many of these vehicles are still in use and the used engine market is the industry that is helping to keep these vehicles functional. The new inventory upgrade by the UsedEngines.co website is helping engine buyers to find in stock engines much faster and the free shipping incentive is designed to boost Internet engine sales.
A warranty for a new engine is one of the standards that automobile buyers receive. Many dealerships offer warranties that extend well above the 50,000-mile mark of the average warranty. Some foreign automakers include 100,000-mile warranties for cars that are sold in the United States as an incentive to buyers. The used engine industry is not as generous and some engine sellers include no warranty with the purchase due to quality issues and age.
The UsedEngines.co website provides warranties for much of its engine inventory to help protect buyers from sudden parts failure. The pre-shipment checklist that is used by the UsedEngines.co mechanics also helps to extend the lifespan of all used engines that are purchased and shipped.
Mechanics and body shops usually receive the bulk of used engine repair requests. Many dealerships do not offer automotive repairs for vehicles that are out of warranty service typically five to six years after purchase. Finding used engines from offline dealers in different states can present a challenge when deadlines can complicate repairs. The UsedEngines.co website sells engines to mechanics and body shop owners that perform new engine installations that want an alternative to fixing older engines.
The in stock Chevrolet inventory now available from the UsedEngines.co website includes Vortec, Gen I, II, III and IV engines that are produced by Chevrolet. ?
About UsedEngines.co
By stocking engines that are higher quality, the UsedEngines.co website has been able to sell to the trade industry as well as average car owners. The used engines that arrive for sale at this retailer are all inspected by expert mechanics using diagnostic tools to ensure quality remains at the highest levels. The UsedEngines.co website stocks Ford, Chevrolet, Chrysler, Dodge, Toyota and variants of these engines in its massive warehouse. By offering incentives like extended warranties and free shipping, the UsedEngines.co website has been able to attract hundreds of daily visitors online.
Related Sell Used Car Press Releases