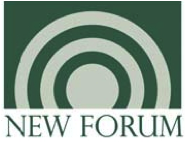 Charlotte, NC (PRWEB) October 15, 2012
New Forum, Inc., primary developer and property manager of the Town of Ayrsley announced the completion of the first green roof in Ayrsley at The Lofts at Charleston Rows courtyard pavilion. The Lofts, a 98-unit apartment and retail complex, recently finished the first phase of what will ultimately be 230 apartments and 8,902 square feet of retail space in Ayrsley.
Charles Hodges, New Forums CEO stated we really like the idea of a green roof. The environmental benefits are important and we wanted to learn about the cost to build it and what is involved in maintaining it. We like what we've learned so far; it cost less than we expected and there haven't been any maintenance headaches. It also has created a real buzz within our community.
So much buzz in fact that the property management team has decided to unveil the roof to the public with a free concert and special guest speaker, Terri Bennett, Charlottes own Eco-Expert. The purpose of the event is to help promote green building initiatives at The Lofts, the mixed-use community of Ayrsley and raise awareness about environmental sustainability.
Ayrsley Rocks the Roof is scheduled for Thursday, October 18th from 5pm -9pm at The Lofts Pavilion located at 2025 Ayrsley Town Boulevard. Charlotte based alternative 80s music band, Orange Crush, will take the stage at 5pm and will be joined by guest speaker and nationally syndicated journalist and author, Terri Bennett of Do Your Part ? for everyday green living at 6pm.
Initiatives like the green roof at Ayrsley help bring home the practicability of creating green spaces, no matter where you live. Plus the Ayrsley community plan makes it easy to live, work and play without ever needing to start your cars engine, added Bennett.
This event is open to the public and free parking is available in the parking deck located adjacent to the parking deck. Food and beverage will be available. For more information, visit http://www.goayrsley.com or RSVP at: http://www.facebook.com/goayrsley/events .
About New Forum

Based in Charlotte, NC, New Forum is a leading developer of sustainable, master-planned mixed-use and senior communities. http://www.newforum.net.
About Terri Bennett

Terri Bennett is the founder of Do Your Part – a media company specializing in all things green. Terri authors a weekly newspaper column for McClatchy Tribune Information Services. Her Do Your Part; weekly video segments can be seen every Sunday on News14 across the Carolinas in addition to numerous online and digital channels. Her website, http://www.DoYourPart.com, is the online home of her video features, green recipes and giveaways, local green guides, and more. She recently completed her first book, Do Your Part: A practical guide to everyday green living, which has been recognized with two national awards for green book of the year. Terri is a renowned meteorologist who spent nearly 20 years on television. Along the way she earned two prestigious Emmy awards, the title of Best Weathercaster in the Carolinas numerous times, and the national Excellence in Science Reporting Award from the American Meteorological Society for her WaterWise segments. http://www.TerriBennett.com