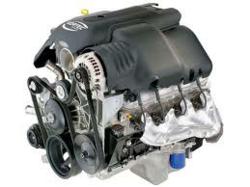 Memphis, Tennessee (PRWEB) June 26, 2013
Automotive engines are traditionally purchased in new and preowned condition. New developments in automotive engineering have it possible for engines to be reconditioned to a like new condition by capable companies. The RemanufacturedEngines.co company is now selling remanufactured Chevy 5.3 engine inventory online at http://www.remanufacturedengines.co/chevy-53-engine.
These motors are continuing upgrades of the General Motors units currently offered to the public. The GM V8 inventory now for sale to engine buyers includes the 5.3 and 5.7 series motors. Owners of pickup trucks, SUVs and other vehicles in the General Motors family are expected to be among those who benefit from these inclusions online.
The Remanufactured Engines Co. has invested into a price generation system that is used for engine quotations online. This quotation system generates consumer level pricing for any in stock motor in rebuilt condition. The installment of this system this year has already produced record quotation numbers that are helping to expand the volume of sales generated in 2013.
The 5.3 Chevy engine series now added for consumer sale is in addition to Ford Motor Company engines added at the first of this year. The refurbished Ford inventory includes Essex, Duratec, Triton and Raptor builds that can be quoted in price or purchased online. The news release at http://www.prweb.com/releases/remanufactured-ford/engines-for-sale/prweb10362156.htm was used to announce these additions to buyers in the U.S. Additional motors are expected to be included in the reconditioned inventory for buyers.
About RemanufacturedEngines.co
The RemanufacturedEngines.co rebuilds car, truck and SUV motors for the public. This company sells inventory to trade industry clients in North America and average vehicle owners from its website online. Toll-free telephone number contact is now part of the customer incentives that are offered to buyers. The RemanufacturedEngines.co company invests its profits into rebuilding technologies and training its staff each year. This company is now one of the largest suppliers for rebuilt motors currently offered in North America. A customer service team now supplies online and offline service for all engine price or information requests.