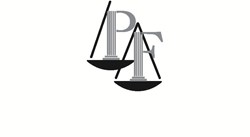 New York, New York (PRWEB) July 31, 2013
The train accident in northwestern Spain attracted worldwide attention as one of the most deadly train crashes on record. A high-speed passenger train derailed as it hurtled around a curve, killing close to 78 people and injuring more than 100, reported CNN (7.27.13). Personal injury lawyers at The Perecman Firm in New York understand authorities are focusing on the speed of the train as it came into the curve.
According to CNN, the train hit the turn traveling far faster than its posted 80 kph (50 mph) limit. The train went off the tracks and hit a concrete wall. After the impact, flames coursed through some train cars.
One question is whether the brakes failed or were never used. Police will question the driver when he is well enough to undergo an interrogation and analyze the data on the train's black box," said lawyer Perecman.
When The Perecman Firm serves as a law firm for accident cases, including train accidents in New York, often the lawyers call accident reconstruction experts in. These experts work backwards, trying to figure out what caused the accident from the physical evidence that is left behind, including damaged vehicles, skid marks and types of injuries.
This expert testimony can be critical in accident cases. Besides providing a basis for the establishment of fault and liability, accident reconstruction experts can help a judge and-or jury understand complicated scientific and engineering principles.
According to PBS, the worst train accident in New York City history took place on January 8, 1902 at Grand Central Station. Fifteen people died and dozens more were injured when an express train missed signals and slammed into the back of a commuter train that was in the Park Avenue railroad tunnel.
The CNN article cited is "Police accuse Spain train crash driver of 'reckless homicide,' minister says."
The personal injury accident attorneys at The Perecman Firm in New York have helped many people obtain the compensation they deserve following train, motorcycle and car accidents. Lawyer David Perecman has experience working with expert witnesses throughout New York State. Contact The Perecman Firm at 212-977-7033.
About David Perecman and The Perecman Firm, PLLC:
For the past 30 years, the New York personal injury, medical malpractice, construction accident, and auto accident lawyers at The Perecman Firm, PLLC have handled all types of cases of vehicular accidents in New York. David Perecman, founder of the Firm, has been recognized for his achievements as an Honoree in the National Law Journal's Hall of Fame, in New York Magazine's "The Best Lawyers in America" and The New York Times Magazine "New York Super Lawyers, Metro Edition" for the years 2007-2010. The prestigious U.S. News & World Report ranks The Perecman Firm among the top 20 personal injury firms in New York City for 2011-2012 and 2012-2013.
The Firm has recovered millions of dollars for its clients. Among the more recent victories, Mr. Perecman won a $ 15 million verdict** for a construction accident (Index 112370/03) Supreme Court, New York County, a $ 5.35 million dollar verdict*** for an automobile accident (Index 2749/04) Supreme Court, Kings County, and a $ 40 million dollar structured settlement for medical malpractice (Index 2146/03)****Supreme Court, Kings County.
The Perecman Firm serves Manhattan, Bronx, Brooklyn, Queens, Staten Island, Long Island, Westchester, Upstate NY, Morris County, and Rockland County.
**later settled while on appeal for $ 7.940 million????

*** later settled for $ 3.5 million

**** total potential payout
"Lawyer Advertising"+

"Prior results do not guarantee a similar outcome."
Original source
Find More Used Car King Press Releases