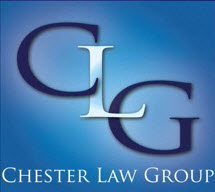 Akron, Ohio (PRWEB) March 21, 2013
Chester Law Group, an Ohio personal injury law firm, is saddened to announce the retirement of Darlene Bedford. Darlene has worked at Chester Law Group for eleven and a half years.
During that time, she has used her nursing degree and prior nursing experience to assist the lawyers at Chester Law Group in reading and analyzing medical records. She has assisted the lawyers with assembling the demand packages that are sent to the insurance company of the party at fault in an accident.
The demand package consists of medical bills and analysis of injuries suffered by the clients of Chester Law Group. During her tenure at Chester Law Group, Darlene has also helped train numerous employees in their job responsibilities, including other nurses.
In a recent interview, founder of Chester Law Group, David M. Chester stated it is a sad day saying goodbye to such a valuable member of the Chester Law Group team and to such a good hearted person. Darlene will be sorely missed.
Darlene plans to travel with her husband during her retirement.
About Chester Law Group Co., LPA

Chester Law Group is an Ohio personal injury law firm which handles serious car accident cases, truck accident claims, motorcycle accident claims, wrongful death cases, serious injury cases, and catastrophic injury claims with 16 offices across Ohio. Office locations are in Akron, Youngstown, Canton, Cincinnati, Columbus, Westlake, Amherst, Beachwood, Mentor, Toledo, Twinsburg, Ravenna, Warren, Medina, Wooster, and Independence, Ohio. Their lawyers handle Ohio serious injury claims combining the resources of a big law firm with the personal attention and care you would expect from a small firm. To quote David Chester, Big firm results with a small firm feel." Chester Law Group Co., LPA is dedicated to protecting Ohioans' rights in Ohio personal injury cases.
Chester Law Group Co., LPA

430 White Pond Drive

Akron, OH 44320

330-253-5678

800-218-4243