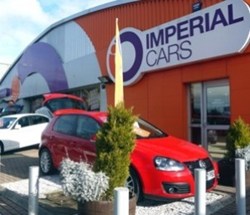 Portsmouth, Hampshire (PRWEB UK) 15 July 2013
It is estimated that 80% of child car seats are fitted incorrectly, so on the 25th of July at the Imperial Car showroom in Portsmouth, Baby2K will be offering free child car seat checks to make sure local residents can have peace of mind that their childs car seat is correctly fitted.
Children younger than 12 or under 135 centimetres tall must use an appropriate child restraint. The checks carried out will not only check that that the seat is fitted correctly but that the seat is compatible with the car its fitted in.
Neil Smith from Imperial Car Supermarkets said: Its great to be working with Baby2K on this important project. As car sellers we are keen to make sure that any child travelling in a car is as safe as possible and a quick professional check of the seat being used is the best way to be certain.
Lauren Harris from Baby2K said: We are fanatical about in-car safety at Baby2K. About 80% of car seats are fitted incorrectly and not all car seats fit all cars. As part of our Kids Before Profit Campaign we were the first retailer in the South to have IOSH approved car seat fitters.
To get your car seat checked head over to the Imperial Car Showroom at 468 London Road on the 25th of July from 10AM.
For more information about the day call Portsmouth Imperial Car Supermarket on 0844 846 1883
Notes to Editors.
http://www.imperialcarsupermarkets.co.uk

http://www.baby2k.com/
For further information please contact Steve Rad:

02392 987 655

steve(at)radweb(dot)co(dot)uk
Portsmouth, UK Office:

+44 (0)33 33 444 505

12 Acorn Business Centre,

Northarbour Road,

Portsmouth,

PO6 3TH