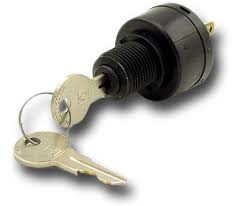 Baltimore, Maryland (PRWEB) May 14, 2013
Electrical systems for vehicles have been upgraded with better technologies in the past 30 years. The use of digital and mechanical systems is now one way that automakers provide more electrical power to control more devices in vehicles. The AutoProsUSA.com company has now added ignition switch replacement parts online for pickup trucks and other vehicles. These essential parts are used to control the majority of electrical components in automobiles and can now be found for less than the MSRP price dealerships charge. The company inventory can be searched online at http://autoprosusa.com/used-ignition-switches-for-sale.
Automakers like Ford, GM and Chrysler have produced pickup trucks to provide more options to vehicle buyers. The different types of trucks that are produced usually differ in horsepower although many of the components are similar for the interior configuration.
The ignition parts that are used in modern vehicle manufacturing include more sophisticated parts that serve as the main system for power for radios, windows, windshield wiper motors and other essential components used in pickup trucks. The Auto Pros USA company has added these parts online and provided its discount pricing to better serve buyers unable to locate these parts through an offline retailer.
Enhancements have been made to the way that parts research is now conducted on the company website. Instead of relying solely on the company toll-free ordering system, a new search tool was installed this year for buyers to use online.
This new tool supplies immediate price quotes for any parts currently in stock or referred by other retailers. The company quotes that are now offered include more than one price quote to make comparison shopping easier. This new tool is now generating record numbers of quote requests this year.
Additional parts have been included for sale this year that are now helping more buyers locate hard to find replacements. The alternator inventory was expanded this year to include SUV, pickup truck and passenger car editions. These alternators are now offered at the same discount price level as other parts carried in stock. A new video series has been established to help explain the inventory and quality levels that are now available for purchase. This new video series can be viewed online at http://www.youtube.com/watch?v=ya8IE_EjG8o to help buyers make purchasing decisions faster.
About AutoProsUSA.com
The AutoProsUSA.com company offers immediate access to its growing database of used, OEM and aftermarket auto parts online. The offline distribution methods selected by this company have resulted in faster parts shipments to all buyers. The company price structures used can now be located online using the new and improved quote system on the company website. This new system is making it easier for buyers of the AutoProsUSA.com company to compare current pricing and match the pricing published by other retailers. These efforts are among the changes made to the company policies this year to help improve customer satisfaction for all buyers.
Related Used Car Search Press Releases