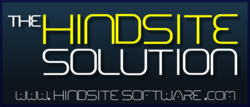 St. Paul, MN (PRWEB) October 31, 2012
HVACChannel.tvs Ruth King recently welcomed back HindSite Founder David Crary for Going to the Bank, a half-hour discussion of banking related topics for customers of HindSite's field service software. A recording of the program can be found at http://www.hvacchannel.tv/program_detail.php?ep=4622
Having a strong relationship with a bank is an important part of owning a small business. Going to the Bank covers topics important to small to mid-sized businesses, like what size bank to use, how to build a relationship with a bank, and how to get a loan from a bank.
Ive owned car washes, irrigation businesses and now a field service software business, explains David Crary, HindSites founder. In 30 years of business, Ive learned a lot about banking and building a strong relationship with my banker. My goal in this program is to pass some of that knowledge on to less experienced small business owners.
Going to the Bank marks the sixth time Mr. Crary has appeared on HVACChannel.tv. Other topics included multiple sessions on marketing your business, pricing for profit, and understanding what stage of development your business is in.
For nearly a decade, HVACChannel.tv has provided training and ideas for contractors who want to grow their businesses. From profitability programs to fundamental business ownership topics, HVACChannel.tvs programming is dedicated to helping owners of HVAC businesses improve those businesses.
About HindSite Software

HindSite Software has helped contractors better manage and grow their business with service management software since 2001. Designed by an irrigation contractor, the flexible software can be used as irrigation software, landscaping business software,lawn care software and snow plowing software, among other uses. HindSite assists field service businesses with scheduling, contact management, field data collection (e.g. mobile field service software), and invoicing in QuickBooks?, Sage Peachtree?, and Simply Accounting?.. The software is proven to increase efficiency and organization; meaning greater profit potential with less administrative time for HindSite contractors.