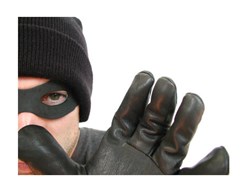 Seattle, WA (PRWEB) December 23, 2013
There is not just one type of burglar. While homeowners can protect their property against one type, another kind may literally come knocking at their door. Home Security NW recently released an article introducing the public to five different burglars. They include the Knock on Your Front Door Burglar, the Vacation Burglar, the Glove Box Burglar, the Lazy Burglar, and the Garage Rummaging Burglar. To view the full article, click here.
Each one of these thieves uses their own unique set of tactics. The article, therefore, recommends that homeowners take the initiative to defend their property against a variety of burglars. Homeowners are urged not to just lock the front door, but to also put a lock on their back gate, their garage door, and their glove box. Instead of turning off all of the lights when leaving for a vacation, homeowners are encouraged to leave at least one light on. Also, newspapers can be collected by a friendly neighbor.
No homeowner should assume they are always safe. It is not worth waking up in the morning to a broken car window and an empty glove box. It would be a sad ending to a lovely time away for a homeowner to return from vacation to find they had been robbed by the Vacation Burglar. Since the Lazy Burglar makes a habit of snatching bikes and tools from driveways, homeowners should make a habit of always putting their belongings behind closed and locked doors. Home Security NW suggests that homeowners should not just think about the guy who can pick the lock on the front door. He has friends, and they are out to loot the neighborhood as well, each in his own way.
About Home Security NW:
Home Security NW is a local Seattle home security company dedicated to keep you and your family safe. Their state-of-the-art equipment and affordable options make it easy to find solutions that fit a variety of home security needs. Visit their website for more information: http://www.homesecuritynw.com/.
1208 10th St #101

Snohomish, WA
(360) 339-8719
Related Used Cars Seattle Press Releases