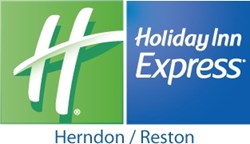 (PRWEB) May 14, 2013
The Holiday Inn Express Reston/Herndon has teamed up with the Global Soap Project to recycle used hotel soap from check out rooms to be reprocessed into usable soap for developing countries.
The Global Soap Project is working to save lives and improve global health by recycling used hotel soap and turning it into new bars that are distributed to vulnerable populations around the world. The Global Soap Project partners with leading global health organizations such as the Centers for Disease Control (CDC), CARE, Partners in Health, and others, to maximize the impact of its efforts while supporting existing health programs in local communities.
With 4.6-million hotel/motel rooms in the United States, an estimated 2.6-million soap bars are discarded every day. By participating in this program, hoteliers are diverting tons of waste from landfills and bolstering environmental sustainability programs. Hotel managers, housekeepers and guests become more environmentally conscious and more sensitive to the needs of vulnerable populations.


????1.4 million deaths can be prevented each year by hand washing with soap
????7 million children have died since 2009 due to disease that could have been prevented with proper hygiene
????Children under 5 who wash with soap can reduce their risk of pneumonia by 50%
????The World Health Organization and the Centers for Disease Control actively promote hand washing to save lives by preventing illness and infectious diseases
????Hand washing with soap is among the most effective and inexpensive ways to prevent diarrheal diseases and pneumonia, which together account for 3.5 million child deaths annually.
????Hand washing by birth attendants before delivery reduces mortality rates by 19%.
????Hand washing with soap can reduce diarrhea morbidity by 44%
In addition to collecting and recycling used bars of soap, the Holiday Inn Express Reston/Herndon will be raising money throughout the year to be donated to the organization. The hotel currently invites guests to guess how many bars of soap are inside a jar in the hotels lobby, with the winner receiving 10,000 IHG Priority Club Rewards Points which can be used for free hotel rooms, airline miles, or merchandise. The hotel has established a suggested donation of just $ 1 for each guess.
Future fundraising efforts include a car wash, raffle, and some activities for the hotel staff.
For more information on the Global Soap Project, please visit their web site at http://www.globalsoap.org.
For information on this hotel in Reston, VA and their fund raising efforts, please contact Patrick M. Foley, General Manager of the Holiday Inn Express Reston/Herndon at Patrick(dot)Foley(at)bfsaul(dot)com. The Holiday Inn Express Reston/Herndon is operated by franchise agreement by the B.F. Saul Company, based in Bethesda, MD.
Find More Used Car Sites Press Releases