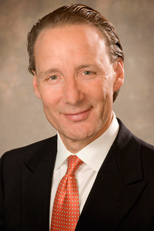 Chicago, IL (PRWEB) March 02, 2013
Patrick A. Salvi, a veteran Chicago vehicle accident attorney, expressed his dismay this week that preliminary data for 2012 shows the first year-to-year increase in traffic crash deaths in the U.S. since 2005.
In a recently released report, The National Safety Council (NSC) of Itasca, Illinois, estimates that approximately 36,200 motor vehicle fatalities occurred in 2012. This marks a 5 percent increase from 2011 and ends a seven-year run in which motor vehicle accident fatalities had decreased nationally.
In Illinois, traffic deaths rose by 4 percent, going from 917 in 2011 to 952 in 2012, the NSC says.
According to the NSC, the estimated cost of traffic crash deaths, injuries and property damage also jumped by 5 percent in 2012 to $ 276.6 billion. Those costs include wage and productivity losses as well as medical and administrative expenses.
Unfortunately, too many of these accidents are caused by careless, dangerous conduct, such as driving too fast, driving while distracted and driving after drinking, said Salvi, the managing partner of Salvi, Schostok & Pritchard P.C., one of the leading personal injury law firms in Illinois. Its disheartening when you know many of these crashes could have been prevented.
Salvi said the 2012 spike in traffic crash deaths is especially troubling when, according to preliminary Illinois Department of Transportation data, there has already been a 6.7 percent surge in traffic fatalities within the state during the first two months of 2013.
This means we cant let up in our efforts to encourage safer driving practices, including how we operate our cars, trucks and motorcycles and how we protect ourselves from serious or fatal injuries by using helmets, seat belts and child restraints, Salvi said. We can do better. We have to do better.
Salvi said his firm will continue to promote traffic safety in Chicago, Illinois and across the country by raising public awareness, pushing for laws that enhance safety and protecting the rights of victims of negligent and reckless drivers.
Those who are injured by a careless driver or who lose a loved one in a vehicle accident can hold the at-fault driver responsible and obtain needed compensation for their losses by filing a personal injury or wrongful death lawsuit, he said.
In addition to helping accident victims to move on with their lives, our firm believes strongly that our civil justice system plays a crucial role in making our roads safer for everyone, he said.
About Salvi, Schostok & Pritchard P.C.
Salvi, Schostok & Pritchard P.C. is a leading Chicago personal injury firm with offices in Chicago (22 West Washington Street, Suite 1600, Chicago IL 60602) and Waukegan (218 North Martin Luther King Jr. Avenue, Waukegan, IL 60085). In addition to representing clients in catastrophic personal injury, medical malpractice, aviation and product liability cases, the firm focuses on car and truck accidents, airplane and train accidents, construction injuries, birth injuries, brain injuries, unsafe properties and animal attacks. The firm has obtained more than $ 650 million on behalf of its clients in personal injury and wrongful death cases, including 195 multi-million dollar verdicts or settlements. For more information, call (312) 372-1227 or use the firms online contact form.