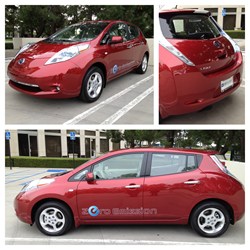 Sausalito, California (PRWEB) August 14, 2013
Cartelligent has released its analysis of the decision to consider a hybrid, plug-in hybrid or electric vehicle. The service, based in Sausalito, California and with branches in East Bay, Silicon Valley and Orange County helps thousands of people purchase cars each year across all manufacturers. Its team of professional car buyers has put together a guide to help consumers understand the pros and cons of choosing a green vehicle.
With California gas prices consistently among the highest in the country, its no surprise that Cartelligent clients ask a number of questions about hybrids, plug-in hybrids and electric vehicles. These vehicles not only can they save money at the pump, but they also reduce the emission of greenhouse gases into the environment and our reliance on fossil fuels.
The Toyota Prius, Cartelligents perennial top seller among all makes and models, recently hit the 3 million mark in worldwide sales and was the best-selling car in California in 2012. Sales of plug-in hybrids and electric vehicles are also on the rise.
The car buying experts at Cartelligent have compiled a list of questions car-buyers can ask themselves in order to determine whether a green vehicle may be a good option for their needs.
How many miles will the vehicle be driven in an average year?

Hybrids, plug-in hybrids and electric vehicles are often priced somewhat higher than their gas equivalents. The time required for savings at the pump to offset this initial price disparity (also known as the payback period) can vary from under a year to over eight years depending on the make and model selected. The more the vehicle is driven the faster the savings from increased fuel economy can add up to shorten the payback period.
How far will the vehicle be driven on a typical day?

Plug-in hybrids and 100% electric vehicles have a limited electric range (the distance they can be driven on a single battery charge). While the number of EV charging stations is growing, they are by no means as prevalent as the traditional gas station. A plug-in hybrid will simply shift into gas-mode when the battery is drained, but the 100% electric vehicle will need to be charged before it can be driven further.
What percentage of the vehicles drive will be city vs. highway?

A recent Carnegie Mellon study found that commuters who spend a majority of their drive on surface streets or in stop-and-go freeway traffic can cut their lifetime costs by 20% by choosing a hybrid and cut their greenhouse emissions in half. Plug-in hybrids can save even more by increasing the amount of time spent in electric mode.
Can the carpool lane shorten daily commute time?

A number of plug-in hybrids and electric vehicles are eligible for Clean Air Vehicle Decals that will allow you to use the carpool lane with only one person in the car. The savings in time spent driving on a daily basis can more than justify the decision to buy a qualifying vehicle.
Is the option to install a home-charging station available?

Many city-dwellers may not have the option to install a home-charging station. Those who own older homes should be aware that there may be significant rewiring required as the home may not have enough power to handle a plug-in hybrid or electric car. It may be a good idea to speak to an electrician beforehand to discuss your options and estimate how long it will take the vehicle to charge.
How important is vehicle performance?

With a hybrid car or plug-in, aggressive driving such as heavy acceleration and higher speeds, will increase the amount of time spent in gas mode (as opposed to electric) and result in greater fuel consumption. Some electric vehicles and plug-ins may also feel less responsive to those used to the auditory feedback of a traditional vehicle.
Hybrids, plug-in hybrids and electric vehicles are all great choices, but the wide variety of options available can be confusing and time consuming to decipher. Diesel vehicles have come a long way in recent years while conventional gas models have made huge strides in fuel efficiency. Its important for consumers to weigh the pros and cons of each option against their vehicle needs in order to make an educated decision.
We welcome inquiries about these tips or about car buying in general. To set up an interview with one of our experts, please contact Jessica Carstens at 415-339-4562 or email jcarstens(at)cartelligent(dot)com.
About Cartelligent: For over thirteen years, Cartelligent has connected car buyers with the new car they want, at the right price. Thousands of satisfied clients have saved time and money while avoiding the hassle of the traditional dealer experience by working with Cartelligent to help them enjoy the car buying experience like never before.
Find More Used Car Pricing Guide Press Releases