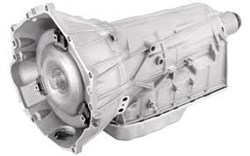 Sheboygan, WI (PRWEB) July 26, 2013
Purchasing a transmission for replacement is one process that some owners of preowned vehicles in the U.S. are confronted with during ownership. One company online retailing replacement transmissions has posted its car transmissions buyer's guide online. This guide by the GotEngines.com company is useful for auto owners to explore when planning a purchase. This guide is available at http://www.gottransmissions.com/blog/used-transmissions-2/transmission-parts.
Even used assemblies can be thousands of dollars for some automobiles, said a salesman from the GotTransmissions.com company online.
The routes that some buyers use to find preowned parts and accessories can make prices higher or lower quality depending on the sources used.
It is now common in the secondary parts industry for retailers to include core charges for older transmission types that are exchanged when replacements are purchased. These core units are used for deposits and can reduce the purchase price by hundreds of dollars if returned in the time period specified.
Core charges are kept as low as possible at our company to still maintain our reduced sale pricing, the salesman added.
Helpful incentives for automotive parts buyers have been introduced by this company in 2013. The removal of all consumer freight charges is now a popular attraction that is found on the company website. All U.S. shipments excluding Hawaii and Alaska are now shipped with zero freight costs.
The published guide now online is a review series that is now underway for vehicle owners to receive more information about parts availability and common pitfalls in the industry. The remaining months of this year and the start of next year are scheduled to include more of these consumer reviews to bring more educational materials to buyers.
About GotTransmissions.com
The GotTransmissions.com company started its website six years ago to introduce low pricing for replacement transmission units online. This company works closer with distribution partners and suppliers that acquire units of a higher quality for resale. The complete inventory of transmission assemblies includes Ford, Chevy, Dodge, Chrysler, Honda and other automaker brands. The GotTransmissions.com company now sends all of its orders through website and telephone sales without a cost for freight in the U.S. Company freight relationships have made these incentives possible for each engine buyer.