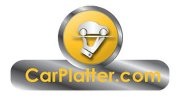 Las Vegas, NV (PRWEB) October 30, 2012
Shopping for a new car with http://www.CarPlatter.com takes the spookiness out of by buying a car onlinefor both buyers and dealerships.
People like the convenience of looking for a new car online, but get spooked when the have to reveal their email and/or phone numbers to multiple dealerships competing for their business, says Danny Mayer, CarPlatter.coms Co-Founder and President, and a 40-year-auto-industry veteran. CarPlatter.com is different because we mask buyers information so theyre completely anonymous until ready to purchase their chosen car. Only then is relevant buyer contact information sent to the winning dealership.
Responding dealerships are also invisible, not only to car shoppers, but also to fellow dealers, adds Mayer. Because dealerships on CarPlatter.com cant see other price bids, theres no temptation to hand out loss-leader-type bids, to bait and switch or up sell customers. Dealerships that try these methods are removed from CarPlatter.com. Dealers are bound to sell the exact car at the exact price; no up selling allowed. New car buyers are then free to choose the sweetest offer that matches the model, color, and the other options theyre seeking.
Dealerships also receive a treat. Most dealers think online car shoppers are not serious buyers. Some dealerships ignore these buyers altogether, considering them a waste of time and effort; these dead leads just end up in the crypt. CarPlatter.coms advantage for dealers is charging new car buyers a nominal fee to use the service. Dealerships know the fee scares away most non-serious inquiries.
Were providing an easier, softer way for both new car buyers and auto industry professionals to save time and moneya win-win for everyone! says Steve Burhans, CarPlatters CEO.
????For more information, the media can visit http://www.CarPlatter.com, or call CEO Steve Burhans at 805-405-7111.
-End-