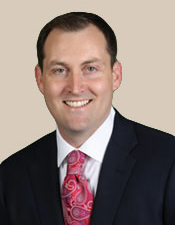 Tampa, FL (PRWEB) December 18, 2012
Florida Social Security Disability lawyer Larry Disparti said today that the growing backlog of disability benefits cases highlighted in a recent USA Today article underscores the importance of seeking an attorney to be ones advocate.
As this article points out, the process of applying for disability benefits can be a long and highly complex process, said Disparti of the Disparti Law Group, a Tampa law firm that focuses on securing Social Security Disability (SSD) benefits for clients throughout Florida.
Without competent assistance, the process could get even longer and more difficult, he added. Thats why our firm believes its important for a claimant to seek the help of an attorney as their disability benefits advocate. An attorney must meet certain educational, professional and ethical standards that are meant to ensure their competency.
Social Security Disability (SSD) benefits are granted to individuals who have a disease, condition or disability that limits or prevents them from being able to work and who can prove that they qualify for the monthly benefits. If ones written application for benefits is denied, the next step is to appeal in a hearing before an administration law judge.
A claimant for SSD benefits may be represented by either an attorney or non-attorney.
According to USA Today, there are currently 750,000 claimants awaiting hearings. In some states, the average waiting time for a hearing is 316 days.
Millions are applying for disability benefits, the article states, and Social Security cant work through the claims fast enough.
Disparti said that it is important to file an initial application that is properly prepared and thorough in detail. When an initial application is poorly prepared, he said, it can make it more difficult to get a denial of ones claim overturned on appeal and can possibly lead to complications that add even more delay to the SSAs decision in their case.
As this USA Today article underscores, there is a tremendous amount at stake in the Social Security Administrations decision on ones benefits claim. People need benefits to survive, Disparti says. This makes it crucial for claimants to thoroughly research who they are choosing to represent them and to have confidence that they are being represented by a competent advocate.
About Disparti Law Group, P.A.
Disparti Law Group, P.A., is a Tampa Social Security disability benefits and personal injury law firm that handles a variety of personal injury claims, including car accidents, slip-and-fall or premises liability, products liability, medical malpractice, wrongful death, nursing home neglect and inadequate security. Additionally, the firm provides legal assistance to individuals in cases involving Social Security Disability (SSD), Supplemental Security Income (SSI), railroad disability (FELA and RRB claims) and veterans benefits (including TSGLI claims). The firm serves clients across the U.S., including Illinois, Ohio, Georgia, Tennessee, Houston, Chicago, St. Louis, Washington, D.C. and the South Florida communities of Tampa, Miami, St. Petersburg, Sarasota, Bonita Springs, Clearwater, Fort Meyers, Holiday, Naples and Port Charlotte. The firm features Florida offices at 1041 U.S. 19, Holiday, FL, 34691 (local phone 727) 934-7862) and 2203 N. Lois #830, Tampa, FL 33607 (local phone (813) 932-2942). To learn more about the Tampa Social Security Disability lawyers of the Disparti Law Group, P.A., call (800) 633-4091or use the firms online contact form.