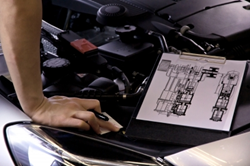 Indianapolis, IN (PRWEB) May 24, 2014
Auto parts development has helped several third party companies to support the automobile industry over the past two decades in the United States. The Auto Pros USA company has launched a T56 transmission sale for its used third party assemblies at http://autoprosusa.com.
The lowering of prices for the six-speed T56 transmissions will affect two different types of inventory offered to the public. The classic Borg Warner units and the newer Tremtec created assemblies are both included with the sale package announced.
"The manual transmissions industry is alive and well in the U.S. and the T56 is one of the most sought after designs," an Auto Pros sale specialist said.
Because of the popularity of the T56 gearboxes, there are dozens of vehicles that are now using these units. Buyers of automobile parts for Camaro, Cobra, Astin Martin, Corvette or Ram trucks will stand to benefit from the discounted used T56 transmissions prices.
"A quote in price can be reviewed by using our new finder program to search our inventory to ensure all discounts are displayed," the sale specialist said.
The Auto Pros USA company has launched a new public platform online to help car parts customers find answers to parts questions. This forum is in combination with the advertising services for small auto parts retailers at http://autoprosusa.net/advertise.
About AutoProsUSA.com
The AutoProsUSA.com company has helped to transform the second hand components inventory in the U.S. by creating virtual resources for consumers to explore parts inventory in real time. The company specialists offer support through a phone center and contact tool on the homepage. The AutoProsUSA.com company is dedicated to keeping prices lower than offline retailers and frequently updates consumer incentives packaged with all parts orders. The foreign and domestic inventory distributed nationally includes the protection of a long-term warranty service.